Enter our esports gaming dome at QV
Tournaments, play offs, esport gaming stars, daily prizes and more.
Monday 24 February - Sunday 15 March. Open daily from 12pm - 9pm and it's FREE.
Calling all gaming enthusiasts, amateurs and addicts. Get ready to get your game on at the QV Gaming Dome and compete against friends, strangers and professional players.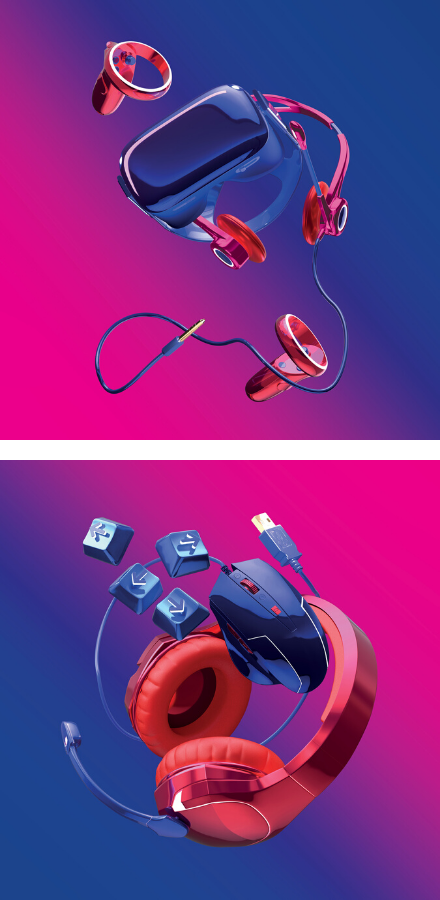 What's On
Tournaments
Battle it out with mini gaming tournaments featuring your favourite games including, League of Legends, Fortnite, Rocket League and Counter-Strike : Global Offensive on the main stage. Racing enthusiasts make your way to the Gran Turismo Sport stations and test your skills. The fastest hot lap will claim the top spot on the Sim Racing time trial leaderboard. Plus, The Chiefs esports club will be on-site with loads of giveaways. View the event schedule here
Free Play
Join the action on the free to play gaming stations. There are loads of games to play including Rocket League, Fortnite, FIFA, NBA2K, League of Legends and more. Free play stations are open daily 12pm - 9pm.
Exclusive Offers
Take advantage of these exclusive QV Gaming Dome offers from selected retailers including: Harvey Norman, Chunky Town, Spudbar, Fathers Office and more!
View offers here.
WIN a $5000 shopping spree at Harvey Norman Gaming Prize Pack*
We're giving away a $5000 Harvey Norman shopping spree, so you can stock up on the latest gaming equipment. All you have to do is snap a photo in the QV Gaming Dome, upload your photo to your Instagram page using the #QVGamingDome, plus follow @qvmelbourne to go into the draw to win.
QV Melbourne Gaming Dome Instagram Competition Terms and conditions
Meet & Greets
Get the chance to meet your favourite gaming stars and pick up some tips. Watch them battle it out on the main stage followed by live Q&A's and signings.
• Tuesday 25th February - Jackson 'Pabu' Pavone
• Friday 28th February - Leon Ren
• Sunday 1st March - Daryl 'Mayker' May Tuesday 3rd March - James 'Cripsy' Williams
• Friday 6th March – Special guest TBC
• Sunday 8th March - Romeo 'Thien' Tran & Brandon 'Claire' Nguyen
• Tuesday 10th March - Brandon 'Juves' Defina
• Friday 13th March - Mitch & Leigh Robinson
• Sunday 15th March - Mitch & Leigh Robinson