Check this page regularly for what's happening at QV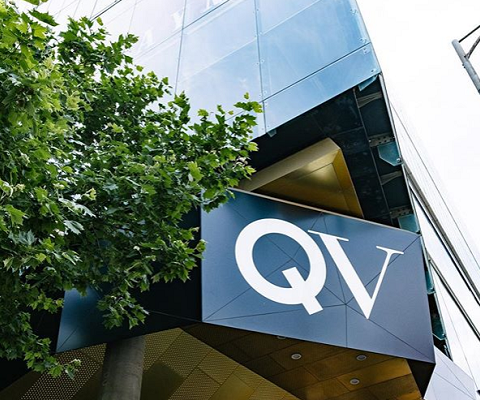 Important Health Information
When visiting QV Melbourne please adhere to social distancing guidelines in line with Government health advice. If you are unwell please do not visit QV. Learn more about what we're doing to keep COVID safe here.
Thank you for your support and co-operation.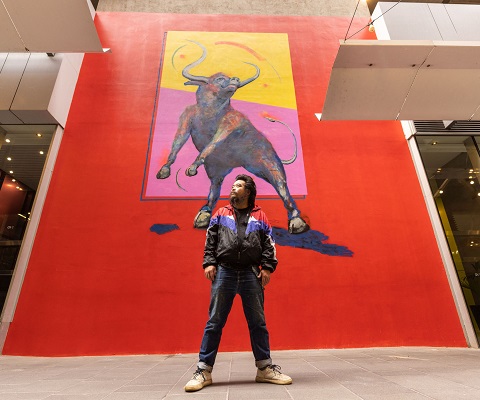 The Giving Ox Mural
Towering over passers-by in Jane Bell Lane, The Giving Ox painted by local artist Mark Chu in February 2021 celebrates the Year of the Ox. The large scale interactive mural depicts an Ox leaping up in a moment of blissful joy, signifying the massive strength the zodiac year is known for. It is also interactive, with AR animation bringing the mural to life with a burst of generosity, symbols and celebrations.
For more information about the artist and mural click here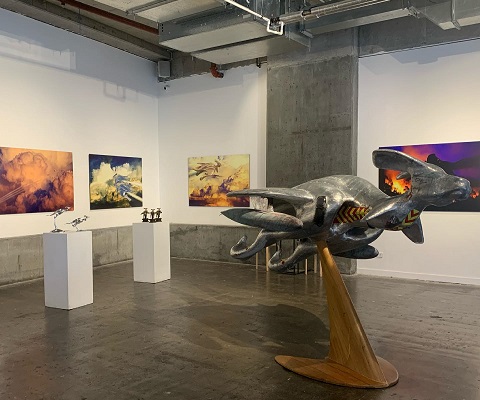 No Vacancy Gallery No Vacancy
Explore works from local artists and curators while enjoying a coffee at No Vacancy Gallery. Visit the No Vacancy website to find out about current and upcoming exhibitions.
Gallery opening hours:
Tuesday & Wednesday: 12PM - 4PM
Thursday & Friday: 12PM - 5PM
Saturday & Sunday: 1PM - 4PM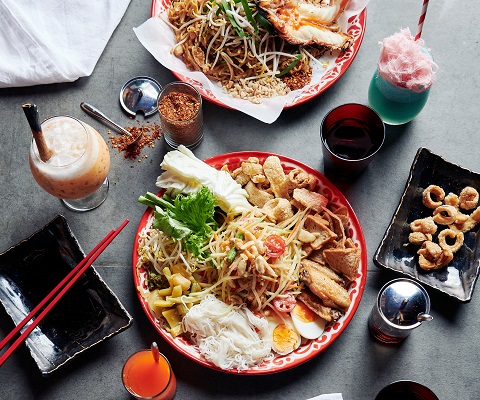 Your/Local is on now at QV
From uni students, to workers, avid shoppers, and residents, QV Melbourne caters to people both on the go, and those who have time to stop and watch the world go by. Our latest campaign, Your/Local features well known Melbourne Influencers @lawstore, @mimogram21 and more who showcase their fave places to eat and drink. Follow us on Instagram and Facebook to explore our wide range of local options, and find some new go-to spots to suit your lifestyle at QV Melbourne.
Discover more @qvmelbourne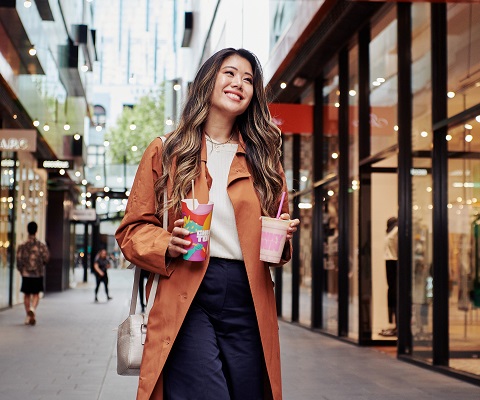 Win a $100 QV Gift Card 13 April 2021
What's your fave local spot to eat, treat or shop at QV?
Head to @qvmelbourne on Instagram, find the competition post and follow the instructions for a chance to win a $100* QV gift card 🙌
Hurry, entries close on Friday April 16, Good luck!
Give The Perfect Gift
A QV Melbourne Gift Card is the perfect gift idea for any occasion, ideal for providing friends and family with an easy shopping experience. QV Melbourne Gift Cards are easy to use and are redeemable at any participating retailer or cafe where eftpos is available.

Gift Cards are available for purchase here.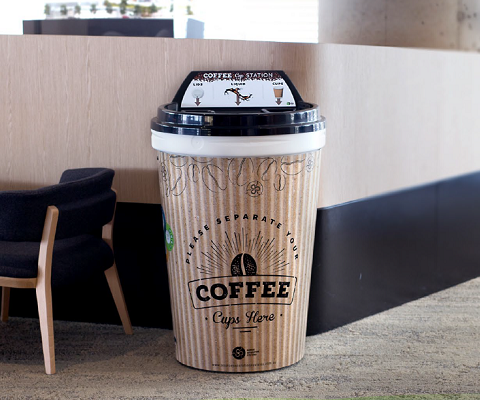 Coffee Cup Recycling
Most of us love to start the morning with a coffee. However each year, three billion takeaway coffee cups are placed into bins, often contaminating recycling streams.
Here at QV we are making it easier for our customers, retailers and staff to recycle. Two coffee cup separation stations have been installed in the centre, located in the Urban Market on Level 1 & Level 3 near No Vacancy.