For the latest offers from QV Melbourne and its selection of quality retailers check this page on regular basis.
Cool Down This Summer Father's Office
Cool down and drink up with these refreshing frozen cocktails for just $12.
Take your pick from Froze, Pina Colada, Aperol Spritz and Margarita.
Get all the cool Summer vibes at Father's Office.
Sip. Sip. Sip. Father's Office
Enjoy happy hour right in the city at Father's Office.
$5 wines, $6 bottled beer, $7 spirits, $15 beer jugs.
Plus $12 cocktails - Over 20 new cocktails to choose from including Pink Lychee and Ink Gin Ticker.
Monday - Saturday, 5pm - 7pm and 8pm - 10pm & Sunday from 11am
Free Drinks* On Us Grill'd
Studying is thirsty work! Treat yourself with a Grill'd burger and they'll shout you a drink, any drink* from Mon-Wed.
All you need to do is download the Grill'd App and register as a student. How? Find out here
*Terms and conditions apply see in-store for details
Fast Breakfasts Bluebag Fresh
Make your way into Bluebag Fresh for these quick and easy breakfast specials!
Any combo for $6
Toastie + Coffee
Porridge + Coffee
Raisin Toast + Coffee
Student Savings Four Seasons Beautique
Students pamper yourself at Four Seasons Beautique with their 10% off all services student discount*
You can find Four Seasons Beautique located on Level 3, next to Daiso. *Terms and conditions apply see in-store for details.
Real Ruby Chocolateria San Churro
Sí, take off those rose-coloured glasses, amigos! #RealRuby, the first new chocolate in 80 years, has arrived at San Churro.
Boasting a number of rosy treats and sensory indulgences, the mouthwatering Ruby derived from the Ruby cocoa bean containing a naturally occurring pink colour and berry-like flavour.
San Churro's #RealRubyis now available in-store.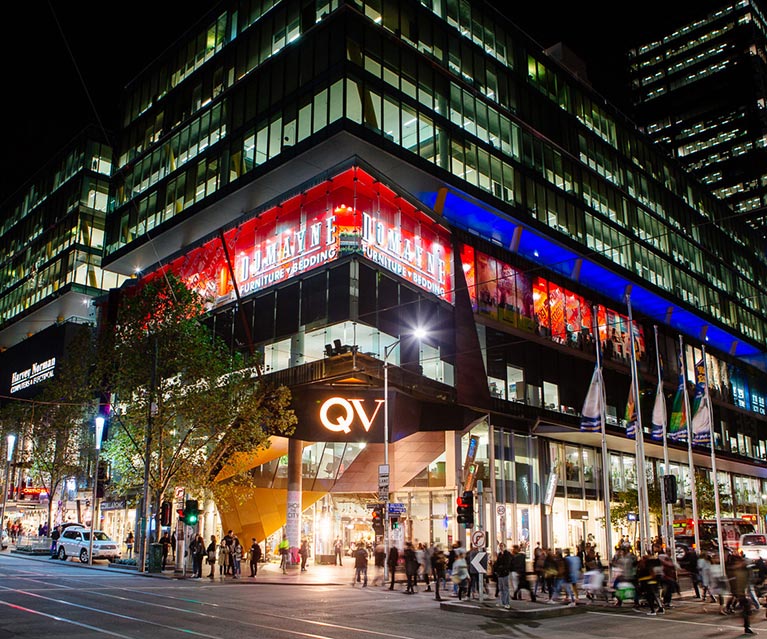 Parking specials at QV
If you spend $1 at any QV retailer, ask them to give you a parking discount ticket which will cap your parking at $19 a day (Monday to Friday only).
For all the details on parking specials at QV, click here.