Celebrate the Year of the Ox at QV Melbourne
Visit The Giving Ox mural and enjoy an exclusive Year of the Ox augmented reality experience.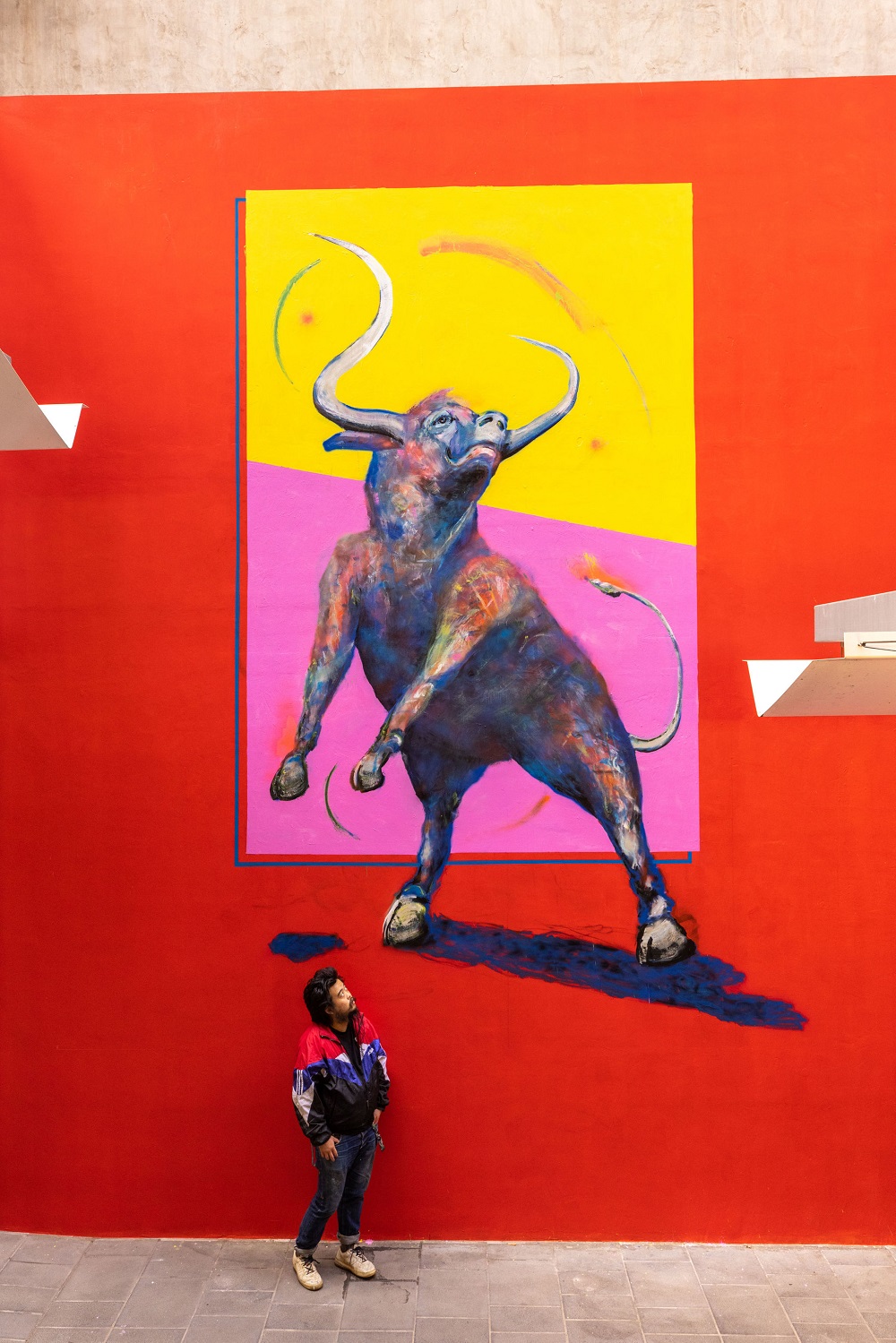 The Giving Ox mural
Visit 'The Giving Ox' in Jane Bell Lane. Painted by Melbourne born Mark Chu, whose works have been exhibited in NYC, Shanghai, Singapore, and Melbourne. Marks paintings use heightened colour, abstract forms and texture to enhance the viewer's psychological experience. @markbochu
The Giving Ox
"Oxen are associated with the labor they give. My ox is leaping up in a blissful moment of joy, though I was sure to emphasize its awesome weight by having viewers look up at this massive icon of strength, suspended in air. The boldest colour is the fluorescent orange, which references the hi-vis safety gear worn by workers who do hazardous manual work. These workers are underappreciated by societies, and in particular, artistic communities. Their work gives society its infrastructure, and I want to pay my respects. "